Colossians 3:16
"Let the word of Christ dwell in you richly in all wisdom; teaching and admonishing one another in psalms and hymns and spiritual songs, singing with grace in your hearts to the Lord."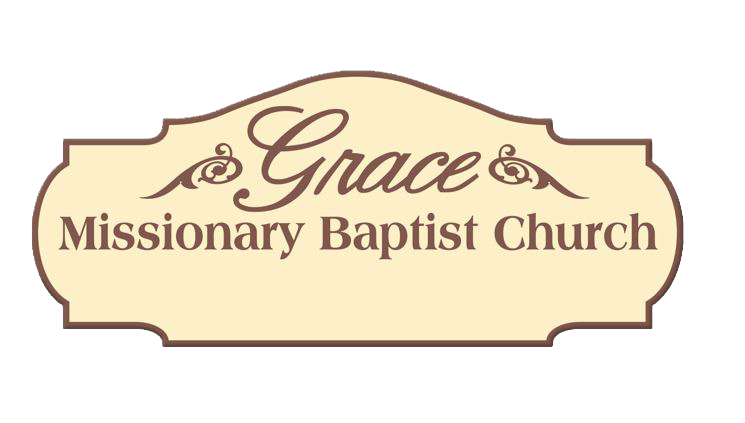 About
Grace Missionary Baptist Church
We would like to welcome you to the website of Grace Missionary Baptist Church. We are located at 1812 Oak Street Wyandotte, MI 48192. We think it is best for us to introduce ourselves as a people with a goal of reaching those that are looking for something more spiritually compelling for their lives than what they already have. We believe that God the Father gave us a mission to reach out and be a witness of His Son, Jesus Christ, each and every day — especially in our local neighborhood, our workplace and as we go about our everyday lives.
We don't do this by imposing our beliefs. We strive to do it as 1 Peter 3:15b states, "be ready always to give an answer to every man that asketh you a reason of the hope that is in you with meekness and fear:" However, we do believe that there are some things that we should stand firm on in love without compromise. One of those things is what version of the Bible we use. Although there are many different versions that many people may use today, we here at Grace have chosen to stand firm in the use of the King James Version. This way we can ensure that as the services are conducted from the short devotional reading mingled in with the singing service to the message that is being brought by the Preacher is common in theme. If different versions are used, we believe there can be confusion or even distraction from what the true purpose is of the service.
We believe that the service is meant to glorify a loving, merciful and just God through the exercise of the local church services. Therefore, we conduct services not only on Sunday mornings with Sunday School at 10:00 am for adults all the way down to the little ones, but also standard Sunday morning worship starting at 11:00 am. We do have a Junior Church service for the younger ones conducted at the same time as the morning worship service. We believe that this allows families to worship in a focused manner and on their level. We also have a midweek service on Wednesday which starts at 7:00 pm in the evening for that midweek encouragement that is needed in such troubling times.
We consider the exercise of all of these services fulfills another portion of what God has called us to do. That is to baptize those that repent of there sins/transgressions. It is our conviction that "all have sinned and come short of the Glory of God" as Rom. 3:23 says. As we recognize this, even the smallest of lies is a sin against a righteous God. Therefore, it should bring us to the recognition of repenting of our sins and then ask Jesus to forgive us of our sins and believe in Him as the only One that can rescue the lost soul. Once this happens we believe that the first act of obedience is submitting yourself for baptism. It's not baptism that saves, it is repentance and believing in Jesus as your only Savior that is termed as salvation. Baptism is a public proclamation of what happened in our soul once we recognize Jesus Christ as our only Savior. Jesus says about Himself in John 14:6, "…I am the way, the truth, and the life: no man cometh unto the Father, but by me." In order for baptism to be a complete picture of what happened to our old self before we knew Jesus as our Savior, we believe that a person must be immersed in water. Just as a person that has passed from this physical life to death, there is a burial of the body.  Baptism is a public proclamation of the old self dying, being "buried," and now rising up with a new heart that was made alive by Jesus Christ paying the debt we could never pay. Jesus summed it very well in John 12:24, "Verily, verily, I say unto you, Except a corn of wheat fall into the ground and die, it abideth alone: but if it die, it bringeth forth much fruit."
This brings us to the third portion of our calling. Once a person repents and believes and becomes a member through baptism into Grace Missionary Baptist Church, they are in need of teaching and mentoring via church services, Bible studies that are focused on women's needs as well as men's needs. There are, as already mentioned, varied children's ministries that the church conducts, none of which are compulsory but are promoted as a means to grow in grace and truth together with other fellow believers in Christ. Isaiah 1:18 says, "Come now, and let us reason together, saith the Lord," and we believe that this can be accomplished at home in personal devotion time or wherever you choose to have this time. However, we believe that the full work of the ministry of the Holy Spirit in the soul of individuals today is in the worship service of the local church.
With this information, we hope that it will not only peak your interest in wanting to know more about us, but more importantly, it will help reveal to you that we are all in need of a Savior because we "all have sinned and come short of the glory of God" (Rom. 3:23). We would love to see you in services sometime.